GraalOnline Era is another massive multiplayer online game before developed by Eurocenter and then since 2019 by Toonslab. Era was published in December of 2010. It uses gun as a primary weapon and knife as a secondary weapon.
It currently has 2000 to 1000 players daily connected on a large map where you can kill, role-play and meet new friends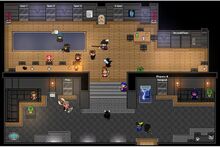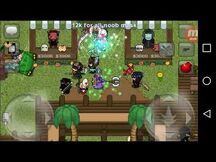 GraalOnline Era It can be played from a mobile to a PC, it may
be available on console one day.
To play Graal Online from a web page :
Facebook Games : https://apps.facebook.com/graalera/?fb_source=bookmark&ref=bookmarks&count=0&fb_bmpos=_0
Web GL : era.graalonline.com
cell phone :
Android : https://apkpure.com/es/graalonline-era/com.quattroplay.GraalEra
Google apps : https://play.google.com/store/apps/details?id=com.quattroplay.GraalEra&hl=es_PE
https://www.youtube.com/watch?v=lF4vmoP2bMM
Also GraalOnline Era gives you the great freedom to do something similar to sandbox games
If you start playing, I recommend that you pass the tutorial.
Here I will put pictures of the game
Amazon:
https://www.amazon.com/Eurocenter-GraalOnline-Era/dp/B00CH4G9VG